Categories
Currency
Language
Select the language to display the site in:
Top Sellers
Featured Products
Pclix XT Kit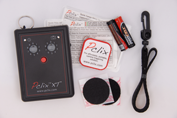 Pclix XT is the affordable, portable, camera triggering solution. This XT Kit has everything you need except a Camera Control Cable. Click "More" for additional information.


Price:

US$150.00
---
Pclix XT and C-150 Bundle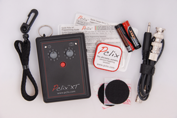 For all you folks shooting Video on supported Canon DSLRs this bundle is for you. Everything you need to be up and running in minutes is included. Click "more" for additional information.




Price:

US$180.00
---
---
---
---
Information
Welcome to the Pclix Online Store
We truly thank-you for your interest in our products. Please ensure that any email coming from our our web domain www.pclix.com will not be blocked by your email spam filters. Please read our Shipping, Rates and Returns Policy plus our Payment, Terms and Conditions pages by clicking on their links in the lower left side of this page under Information.


You can reach us call 1-416-948-3081 Monday to Friday between 9:00 and 18:00 EST. If you get our voice mail please leave a message and we will return your call as soon as possible. You can also send an email anytime to sales@pclix.com with any questions, comments or thoughts.
All pages of our online store are encrypted both for your security and ours. We do not share any personal information you provide with any third parties. The only exception is your payment details with our merchant bank.


---
---
Pclix XT Kit
Pclix XT is the affordable, portable, camera triggering solution. This XT Kit has everything you need except a Camera Control Cable. Click "More" for additional information.

Our Price:

US$150.00



---
Pclix XT and C-150 Bundle


For all you folks shooting Video on supported Canon DSLRs this bundle is for you. Everything you need to be up and running in minutes is included. Click "more" for additional information.



Our Price:

US$180.00



---
---
---
C-200 - Double Infrared Cable
Similar to our C-100 cable except two cameras of the same make and model can be triggered at the same time using infrared light (IR).

Our Price:

US$35.00



---
C-300 - Canon Rebel/Pentax Control Cable
Compatible with the Canon G12, G10, G11, 1000D, 600D, 550D, 500D, 450D, 400D, 300D, 350D, 60D, Digital Rebel, Digital Rebel XT, XTi, XSi, XS, T1i, T2i, T3, T3i, Kiss Digital, Kiss Digital-N are all compatible.
Our Price:

US$25.00



---
C-320 - Canon N-3 Cable
Compatible with the Canon 5D, 5DMk II, 5D Mk3, 6D, 7D, 1D, 1Ds, 1D Mark II, 10D, 20D, 30D, 40D, 50D, Canon D2000.

Our Price:

US$30.00



---
C-400 - Nikon 10 Pin Cable
Compatible with Nikon D1, D1X, D1H, D2, D2X, D2H, D3, D100*, D200, D300, D700, F5, F100, F90, F90x, N90, Kodak DCS 14N, Fuji S3 Pro

Our Price:

US$30.00



---
C-500 - Panasonic Trigger Cable
Compatible with the Panasonic LC1, LC10, L1, G1, G2, G5, GH1, GH2, GF1, GF2, FZ20, FZ25, FZ30, FZ50, FZ100, FZ150 and FZ200.


Our Price:

US$30.00



---
C-530 - Olympus USB Cable
This cable is compatible with the following Olympus models, XZ1, E-P1, E400, E410, E420, E510, E520, E620, SP-510UZ, SP-550UZ, SP-560UZ, SP-656UZ, SP-570UZ and SP-590UZ.
Our Price:

US$30.00



---
C-540 - Olympus Cable
This cable is compatible with the following Olympus models E-1, E-3, E-10, E-20, E-300.
Our Price:

US$30.00



---
---
C-80 - Nikon D70s & D80 Control Cable
Compatible with the Nikon D70s and D80 ONLY. In order to trigger the Nikon D70 You must use the C-100 optical cable with that camera model.

Our Price:

US$30.00



---
C-90 - Nikon Control Cable
Compatible with the Nikon D90, D3100, D3200, D5000, D5100, D7000 and Coolpix P7700. This cable is approx. 4 feet in length.

Our Price:

US$30.00



---